Advent Elementary & Middle School
After School Care | Summer Camp
ADVENTure Club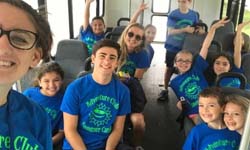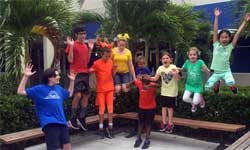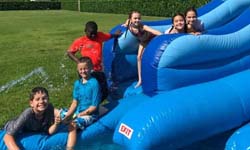 ADVENTure Club – School Year Program
The after-school program, ADVENTure Club, is an educational program designed to include socialization, recreation, and homework time in a Christ-centered environment. ADVENTure Club is open to all Advent students. ADVENTure Club is located in the schools gymnasium building at south end of campus. A variety of after-school activities are also provided to add enrichment to your child's day.
Adventure Club hours are:
Daily after school until 6:00p.m.

Half days when Advent School is open for partial days, until 6:00 p.m.

Flexible fee-based program offering part-time and full-time enrollment with fees structured either hourly or monthly.
Fee-based Adventure Club specialty classes have included:
Art Club | Make & Take Craft Projects

Soccer | Basketball | All Sports

Toastmasters | Hip Hop | Church of Rock Guitar Lessons

Sight Words Tutoring | Reading Enrichment
School Holiday Programs:
ADVENTure Club is open whenever school holidays are observed. At this time, the offerings are during Fall Holidays, Thanksgiving Camp, Christmas Camp, President's Day, Spring Break Camp and Easter Holidays.
During these Holiday Programs, ADVENTure Club is open to public school students. Call for information.
ADVENTure Club – Summer Camp Program
ADVENTure Club offers Summer Camp for students entering Kindergarten through Eighth grade with a variety of activities for all ages. Summer camp is open to Advent students and public school students.
Attendance can be daily, weekly, or for the full summer.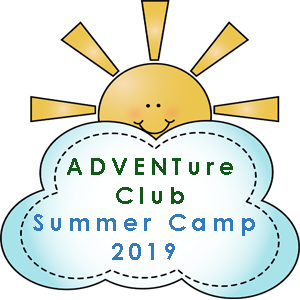 ADVENTure Club Summer Camp 2019
Download, fill out and bring to school office to register your child, Kindergarten thru Eighth grade.
Last day of Advent's 2018-2019 school year
Contact Information: 561-395-3632 ext. 350 or Direct Phone: 561-395-5322
After Care FAX #: 561-714-3812