Advent Early Childhood School
Admissions Information
Advent School was founded to provide a Christian education for all interested students and families. Our admission policies are adapted to that purpose.
Careful consideration is given to each applicant to make certain that the program is a good match for the applicant's need. Advent School of Boca admits and does not discriminate against any student on the basis of race, color, national or ethnic origin. Enrollment is based on availability.
Upon acceptance you will be required to produce the following for admission:
Birth Certificate (copy)

A non-refundable registration fee of $325 for our Infant and Toddler programs

A non-refundable registration fee of $275 for our Tiny Tots thru PreKindergarten program

An up-to-date Florida Certification of Immunizations, Form DH680

An up-to-date Student Health Examination, Form DH3040

Last 4 digits from child's social security card (VPK requires the full social security number)

Completed Registration Form
Tuition Information for 2017-2018 School Year
Advent Early Childhood offers a wide variety of class schedules ranging from two days per week to full time classes. Tuition varies accordingly. Please call so we can match your specific needs with the most appropriate classes.
Payment Options:
10 monthly payments

Two five-month payments

One payment in full
Preferred employer discounts with the following companies:
Call our office to see if your business qualifies for employer discounts.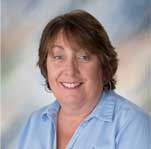 Call for a Tour – 561-395-3631 Option 1