Advent Early Childhood School
Admissions Information
Thank you for your interest in Advent School. We know that selecting a school for your child is one of the most important decisions you can make for their future. You can rest assured that at Advent we value your child as a gift from God and recognize your child's own unique gifts and talents.
Advent has been a place of growth and learning for families in Boca Raton and the surrounding communities for over 50 years, but it's not about our past 50 years, it's about your child's next decade and therefore we give your child our very best!
In our nurturing and supportive environment, our child will be challenged to grow academically, spiritually, and emotionally, preparing them to be the next generation of innovators, influencers, and Christian leader. Ready to join Advent? The steps are simple:
1 – To experience the caring atmosphere that Advent provides, come in and see our program in action. Call our school office at 561-395-3631 and select Option 1 to schedule a tour. You will be able to see the classroom(s) where your child will be learning, meet our caring teachers, speak with the Early Childhood School Principal or Assistant Principal and ask any questions you might have. We are experts in supporting families with young children and we look forward to meeting your family.
2 – After your visit, complete the Registration form that we give you. You can apply at any time, our registration is ongoing throughout the year and classes are filled on a first come, first served basis. However, some classes are regularly full, so don't wait too long to visit.
Tuition Information for School Year
Advent Early Childhood offers a wide variety of class schedules to meet the needs of our families, ranging from two days per week to full time classes. Tuition varies accordingly. When you come for your tour, we can match your specific needs with the most appropriate classes.
Preferred employer discounts:
Call our office for information about our preferred employer discounts for employees of the following companies: Office Depot, ADT, Police and Fire/Rescue Personnel and Boca Hospital
VPK (Voluntary PreKindergarten)
Advent participates in the state sponsored Voluntary PreKindergarten program, if you are interested in the program you can complete the coucher application at this link: elcpalmbeach.org
The voucher will be applied to your PreKindergarten tuition. Our Admissions Coordinator would be happy to answer any question you may have about this program. Students must be 4 years old on or by September 1, 2019.
Family Assistance Plan
At Advent, we strongly believe that Christian education is not a commodity, it's a ministry! It's a commitment! It's a connection – a connection between our child's need, your family philosophy, and our philosophy!
That's why at Advent, the most important consideration is what is educationally best for your child. All other considerations are secondary. That being said, we know that money is an important consideration for any parent. That is why we have committed up to $200,00 in need-based financial assistance through our Family Assistance Plan.
After Hours? No Problem!
Fill out the Request Information form and we will get right back to you as soon as possible!
Advent School accepts qualified applicants without regard to race, gender, religion, national or ethnic origin, disability/handicap, economic or social status. We take pride in the diversity of our students.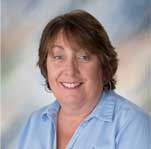 Call for a Tour – 561-395-3631 Option 1