Transitional Kindergarten
Give your child the gift of time!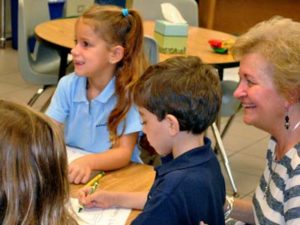 One size doesn't fit all when it comes to your child's education.
Transitional Kindergarten is a good option for students that would benefit from more time to develop the following skills in a play to learn environment:
Following multiple step directions

Independent task completion
To learn more about this exciting new program and to explore if it is a good fit for your child, call and schedule an Educational Success Consultation with Principal Bluhm.